5 Wild Plants You Can Eat
[socialpoll id="2186943″] You don't have to be a survivalist or a forager to appreciate some of the edible wild plants that are found throughout the Midwest region of the US. You may simply need to be curious about some of the plants that pre-European settlers in this area subsisted on. For whatever your reasons, it is important to keep in mind that, while it is safe to eat the plants listed below, eating wild plants can be dangerous, and yes, even fatal. Even though the plants listed here are commonly found and easily identified, you must always be 100% positive of the plant's identification before you consume it, cooked or raw.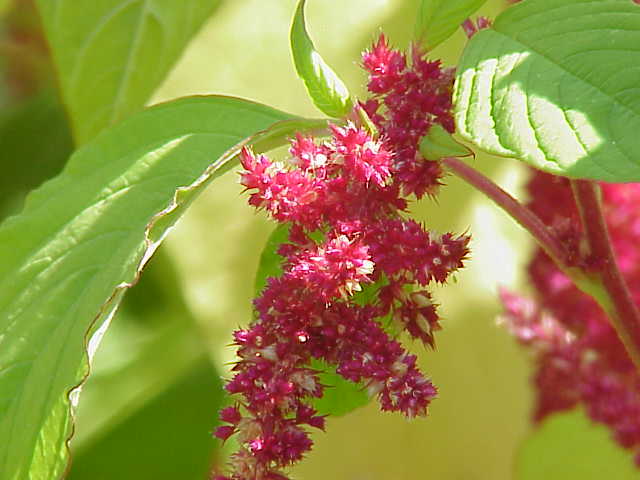 1) Amaranth
In some parts of the world, the Amaranth plant serves only ornamental purposes. In other parts it is considered a weed. Weed is a subjective term, however. There is no such classification in botanical science. One person's weed is another person's… lunch in this case. While there are at least sixty different species in the Amaranthus genus, the amaranth plant native to North America is almost entirely edible. Some leaves may have spines that are not so desirable but these can be removed. It is also recommended that the leaves be boiled prior to ingestion in order to remove oxalic acid and nitrates that may have been absorbed from the soil.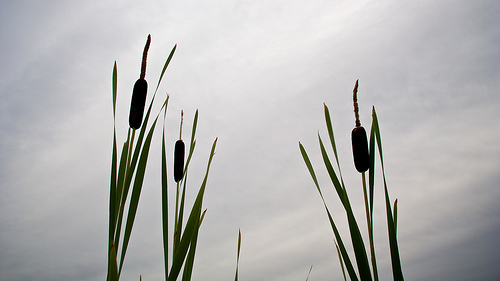 2) Cattails
Cattails have many uses. Recently, they have been enlisted as an environmental tool to help control pollution in a process called 'phytoremediation'. This process utilizes plants to reduce the effects of pollution. I associate cattails with decorative planters of the variety you might find for sale at a county fair. Pollution fighting heroics and rustic home decorating tips aside, you can also make a snack of this indigenous Midwestern plant. Cattails are very common in marshes and along the shores of small lakes and other wetlands and were a dietary staple of Native Americans. The brown, puffy flower of the female plant looks more like a gigantic corn dog than the tail of a cat and it actually has a corn-like taste to it. It can even be eaten cob-style in the early summer months. The rootstock of the plant can be boiled or eaten raw with the tastiest part located near the bottom.
3) Clover
The clover is heavy with symbolism, especially if you are of Irish descent, and finding a four leaf mutation is considered to be quite lucky. Five leave clovers are even more rare (and luckier). They also make a great snack. You can eat the clover plant raw as soon as it's picked if you don't mind a little dirt. However, they should be rinsed to remove any possible pesticides they may have come in contact with. You can also boil them. The blossoms of the clover plant can also be eaten. You can roast them or boil them and drink them as a tea. Clover is high in protein as well as vitamin C, although some unlucky people may be allergic to this plant and not know it until after they've eaten it.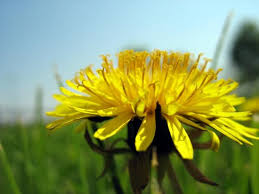 4) Dandelions
The Midwest's most beloved weed. Yes, the dandelion is considered noxious by those who enjoy pristine recreational yards full of close-cut green grass. Others find beauty in the yellow flowers of the dandelion plant. The dandelion has been prescribed as an herbal remedy for centuries. It's a natural diuretic and has been used to treat infections, although it can cause allergic reactions in some. It has also enjoyed a long history as a salad green and can be found in specialty markets, but you really need look no further than your own backyard. Dandelions found in the spring and early summer are more tender and sweet than the slightly bitter plants found in mature plants. Dandelions are also an excellent source for beta-carotene, so take that carrots!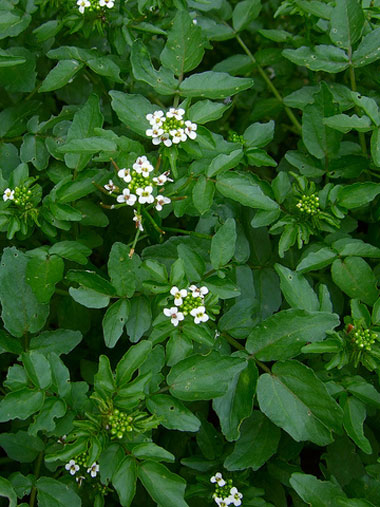 5) Watercress
Watercress is a great antioxidant and has enjoyed a resurgence as a salad green. You should be able to find watercress at most grocery stores, or if you are confident that you can identify this plant correctly, you can harvest it in the wild. Watercress is also considered a weed, but many useful plants are given this unjustified classification. You can find watercress along the banks of rivers and streams throughout the Midwest. It's best eaten raw.
[Tweet "Poll: Would you ever eat wild plants like dandelions, cattails or… #permaculture #strivin2begreen"]