5 Amazing Green House Designs
There is a growing interest in sustainable living and that includes making one's entire home eco-friendly. Here are five green home designs that incorporate elements of cost, climate, sustainability and, of course, they are designed to amaze as well:
1)  Chrysalis Farm House
Right here in the Midwest, you can find the Chrysalis Farm House. Located in western Wisconsin, this structure was designed by Roland Gunderson for Whole Trees Architecture and Construction. It's green, it's natural and it's certainly beautiful to look at. The method for selecting the trees that were used in construction was based on the benefits the forest gained by the removal of the specific tree and the best use of the tree in the construction of the home.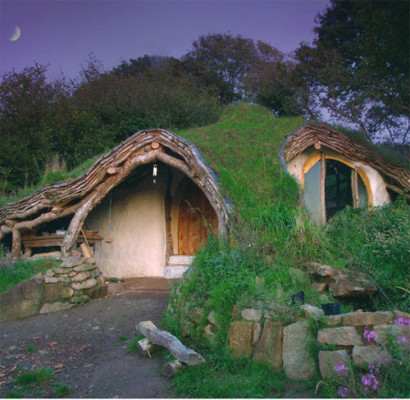 2) Hobbit House
You don't have to be a Hobbit to appreciate the Middle Earth-like architectural style of this home in Wales. The Welsh family responsible for building this cozy Hobbit home, subsisted on a combined annual income of $10,0000 at the time of its building. They enlisted friends and strangers to help them build. The frame was built with fallen trees. Installation is provided by bales of straw in the walls and under the floor. Lime plaster covers the walls and plastic sheeting and a combination of mud and turf provides the roof.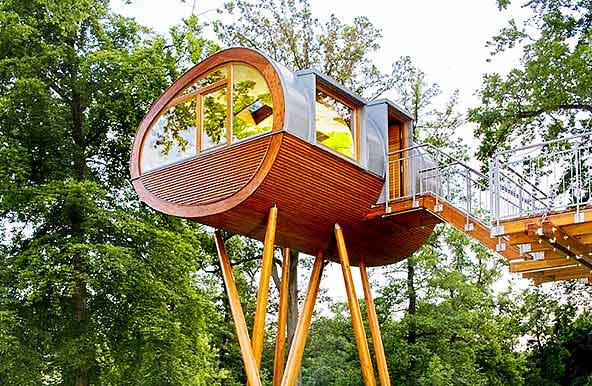 3) The Oval Tree House
Amazing, yes. Practical, perhaps that depends on the occupant. Aptly named? For sure. The Oval Tree House was designed by Baumraum builders and is located in Germany. Bauraum has many such tree house designs in their arsenal. The structure is located at WeberHaus's World of Living Amusement Park which seeks to highlight the link between trees and living spaces.
Practicality may trump the novelty of this sliding house, however, the cool factor remains a strong component as well. Different sections of the house can be exposed or covered up to take advantage of outside weather conditions and the sunlight at certain times of the day. Built by the London-based architectural firm of dRMM and located in Suffolk, England the walls are truly going mobile with fifty tons of movable wall operating on a rail system that displays beautiful glass panels.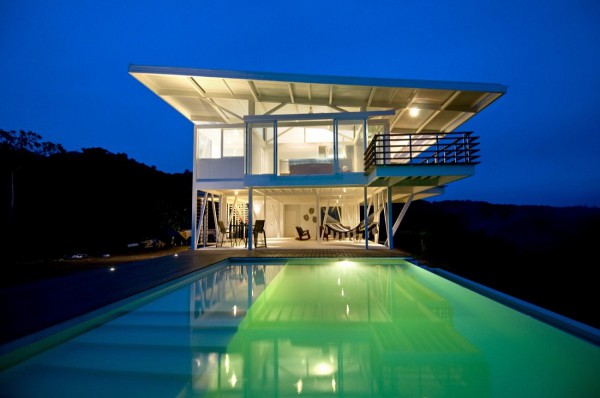 5) Sustainable Beach House
Not only was this gorgeous beach dwelling designed as a part of an initiative by the Institute of Sustainability, Ecology, Art, Mind and Investigation, (ISEAMI) this structure also houses the headquarters of that institution. It is eco-friendly and 100% sustainable. Its location on the Peninsula de Osa in Costa Rica only adds to its beauty. The structure was designed by Robles Arquitectos using their SDRA (Dynamic System Robles Arquitectos) theory which includes the consideration of factors like environment, energy, cost, climate and innovation.