Why Have N.C. Environmental Regulators Sided With Duke Energy In A Coal Ash Lawsuit?
Get this — according to Bloomberg, North Carolina's Department of Environment and Natural Resources (DENR) (which includes the Environmental Management Commission) just joined infamous Duke Energy's April 3 appeal last Monday to avoid a ruling that stipulates their responsibility in cleaning up groundwater contamination from the company's coal ash storage ponds. Sound absurd? Not once a few dots have been connected.
Coal ash is the junk left over once coal has been burned. Duke Energy operates seven coal-fired plants in North Carolina and has been consistently storing the byproducts in 33 ponds, many of which are more than 50 years old and long considered to be contaminating local drinking water with chemicals. Just last year several groups filed a suit against Duke insisting the company immediately clean up and improve their operations, and just last month Superior Court Judge Paul Ridgeway ruled in their favor. Judge Ridgeway went even further in saying that North Carolina's Environmental Management Commission broke the law when it failed to expedite the process.
The Southern Environmental Law Center's (SELC) findings, which provided legal aid to many of the groups filing suit against Duke Energy, certainly provide substantial evidence for Judge Ridgeway's ruling. The SELC collected data over several years to conclude that Duke's coal ash ponds have, in fact, been contaminating local groundwater. The Charlotte Observer also states that the Environmental Protection Agency voiced concerns last year regarding the DENR's less than speedy response to the potential dangers of Duke Energy's coal ash ponds. Groundwater near the company's Asheville and Riverbend plants show signs of boron, manganese, and thallium beyond regulatory limits.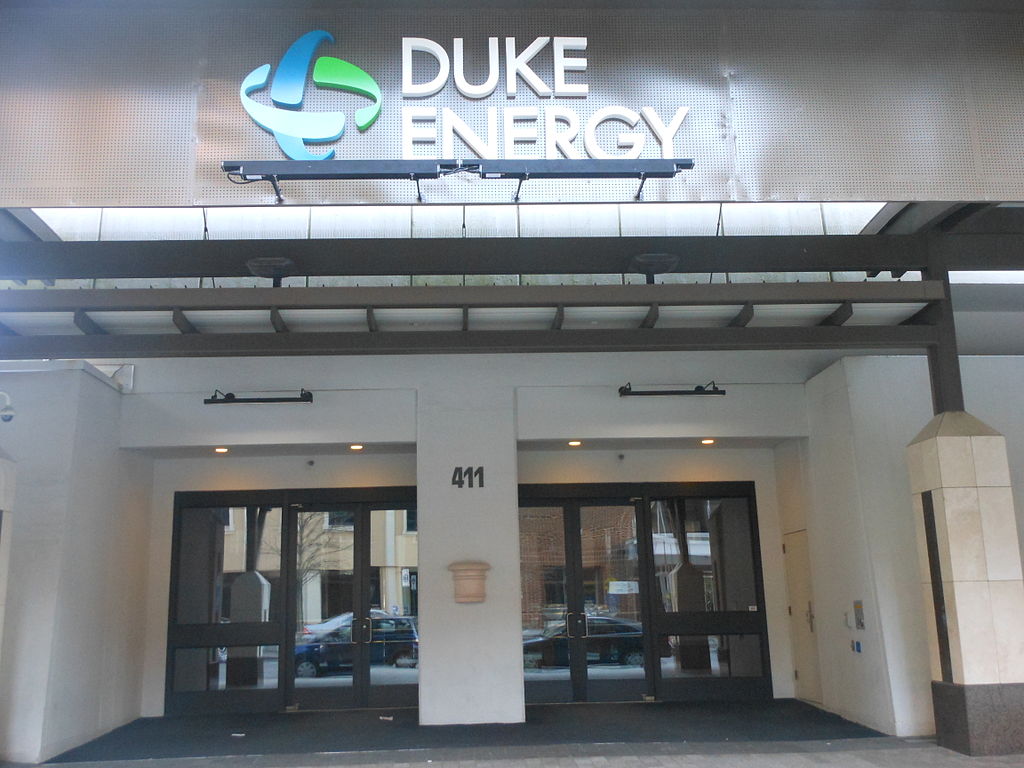 Outrageously, Duke Energy and the DENR tried to duck out of their responsibility by settling, requiring Duke to pay less than $100,000 in damages with no cleanup requirements! Ha! Nice try, Duke.
Needless to say, watchdog groups trounced what they referred to as a "sweetheart deal" and the EPA told the DENR privately that the amount was too low "considering the number of years these facilities are alleged to have been out of compliance." The EPA also feels more testing is in order.
Then the latest spill that everyone's heard about hit. Yep, all this was going on before that big spill into the Dan River, where Duke's ponds plopped in 39,000 tons of coal ash and forced local residents for a county-wide or more to fend for their own drinking, cooking, and bathing water. As a result, a federal criminal investigation has been opened as to whether the DENR was too soft when regulating Duke Energy, but why on Earth would the Department of Environment and Natural Resources go easy on a local dirty industry?
Because the Associated Press obtained emails last month that suggest DENR staff coordinated legal strategy with Duke during their prior suit. Why did they do that? Because North Carolina Governor Pat McCrory (ultimately in charge of and responsible for the DENR) also worked for Duke Energy for 28 years. Duke Energy heavily supported McCrory's campaign for governor, as well.
With the latest devastating spill into the Dan River and now the DENR's joining together in appeals with Duke Energy, it seems high time that McCrory's relationship with Duke Energy be investigated and subjected to more public scrutiny.
Luckily, it is.